---


Well, you have arrived at the "better half"<g> - the "feather" part of the site: the bird section! My name is Peso and I am a yellow crown Amazon parrot. As smart as I am, I picked up HTML in no time and pecked this whole site!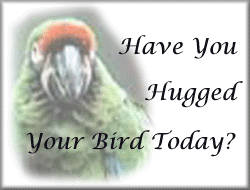 This is an index of all my pages (bird pages). All my
WebRings are below, so have a great time.
No, that's not me up there, but it is me in this
background! Oh, and if you must, I suppose you can
visit the "fur" and "human" parts of this place.
Play a lottery with Parrots!

My Photo Album: Ah, It's a Parrot's Life
Peso Pix 1 || Pix 2 || Pix 3 || Pix 4 || Pix 5
Amazon Classifications
genus, genius, whatever
Yellow-Heads Classifications
definitely genius
African Greys

Parrot As Totem Animal

Parrot Jokes
guffaw, chuckle
My Love Letter
Oh! Bart

Birdie Art
5 whole pages of just birds!
Critters Board
For All Kinds of Critters



Canine Critter || Human Critters || Beanie Critters || Wild Critters
Interests & Hobbies & Links, Oh My!
Main SiteGuide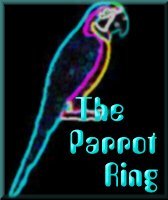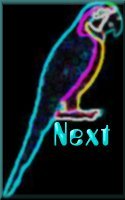 This Parrot Ring site is owned by Peso.

Click for the
[Previous] [Random] [Next Site]
[Skip Next] [Next 5]

Click here for info on how to join The Parrot Ring.
The Parrot Ring logo and graphics courtesy of and copyright © by Ace of Space
__________________________________________________